The feeling of cool snow on your face cannot be beaten. What is better than taking to the top of the slopes and seeing all that breathtaking scenery around you? Skiing is not just a sport; it is a way of life. For those that are keen to become better skiers, they are a myriad of things that you can do in order to realise this dream.
Read on and become a better skier, instantly:
1. Book Skiing Courses
One of the simplest ways to become a better skier is to ensure that you undertake a skiing course. This will enable you to learn from qualified instructors. This enhances your skiing experience further. In a bid to become the best, we have to learn from the best. The benefits of ski lessons are limitless. Ski courses are suitable for all levels. If you are beginner, mastering the slopes can be tough. In fact, for a fledgling skier, it is critical that you take a course. This ensures your health and safety at all times. For those with limited experience, why not undertake courses on how to freestyle ski. If you and your family are ardent skiers, you can also take bespoke lessons. After all, the family that skis together stays together. Contact http://alltracksacademy.com/
for more information.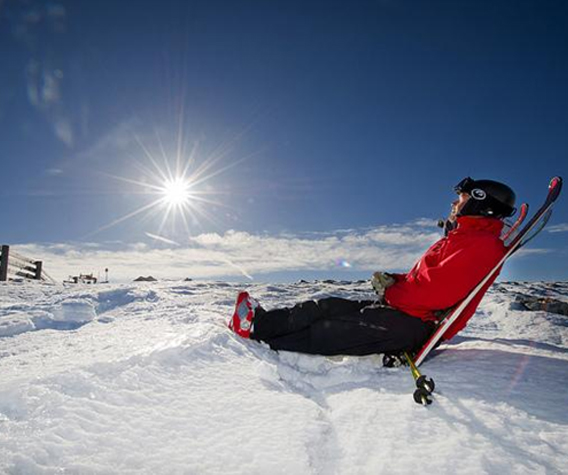 With thanks to Trysil for the awesome image
2. Practice Makes Perfect: Learn the Basics
Of course, if you don't practice you won't become a better skier. Take the time to learn the basics and master them like a pro. While you want to do all the tips and tricks of the professionals, you are going to need to learn the basics. Hone your craft and become an awesome skier. Stopping and starting are imperative to your skiing success. Turns and jumps are also important. If you tend to go wide when you are skiing, learn the art of shorter, less wide turns. This will enable you to ski on smaller slopes. Practice makes perfect after all.
3. Get in Shape
Flabby skiers don't exist. Fact. This is a difficult sport, so you need to be in the best possible condition in order to do this sport properly. Regular exercise will make you a better skier. Between seasons, you need to be in the gym. Honing your body is the best way to hone your craft. You need to be nimble and quick. After all, you want your ski courses to be a success.
4. Adapt to Your Environment
The best skiers don't rely on powdery snowy mountains in order to be good. They learn to adapt to their environment. In order for you to become a pro skier, you are going to need to learn how to become at one with the mountain. Moguls, ice and powder banks can be difficult to master, but practice will eventually make perfect. Aim to ski during the peak season. This is between the months of November until March.
Becoming a pro skier need not be difficult. Book a course and practice. You will be the best skier in no time at all.