How To Avoid Getting Ripped Off By Car Mechanics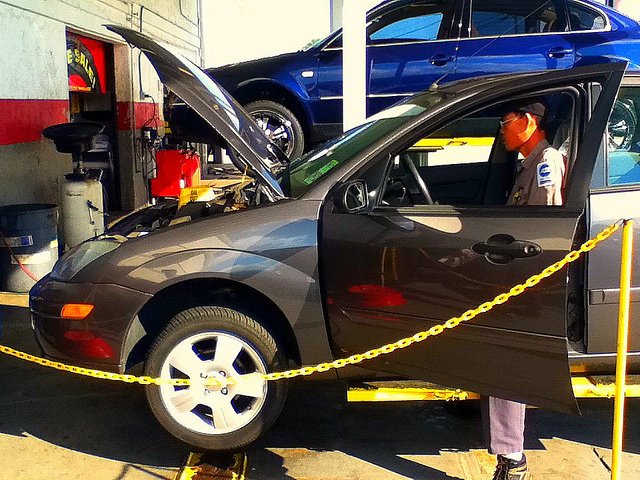 Over the years, I have taught myself how to do small mechanical repairs to cars mostly because I have an interest in cars but also to save myself some cash on smaller jobs. For the repairs that I cannot do myself, I take my car to a garage where I expect a mechanic to do the work for me to a high standard.
Like with all professions, there are good and bad mechanics out there. It can be something of a godsend when you manage to find a good garage, as you will normally entrust your car in their care for the bigger jobs that you can't tackle (or for MOT tests, for example).
But when you find out that you have taken your car to a dodgy garage, something akin to your worst nightmare can start to unfold before your very eyes!
I have personally used all sorts of different garages throughout the United Kingdom, ranging from small backstreet ones to garages operated by main dealers. So with that in mind, I would like to offer you some handy hints and tips to make sure that you are not being ripped off by a car mechanic; check them out below!
Find out what garages other people use
One of the best ways of determining a suitable garage to have your car repaired at is to find out which ones other people use, and what their thoughts on them are.
For example, some women may find that some garages are 'female-friendly' whereas others are quite intimidating and run by neanderthals who are only too happy to overcharge you because you are a woman and "don't know anything about cars".
Steering clear of dodgy garages
According to SW Used Cars, there are also many unscrupulous garages that will charge you for parts which they have not even replaced, which is obviously illegal.
If you ever come across such garages and have proof that they charged you for something they didn't do (for example, you used an ultraviolet pen to mark a part they were supposed to replace and have documented this fact), then you should contact your local Trading Standards office so that they can investigate further.
How to narrow down the cause of a problem
Obviously there will be a reason why you want to take your car to a garage, usually because it needs a service, it's developed a fault, or it needs an MOT test.
If your car has developed a fault, and it is engine-related, the fault will normally cause your engine management light to illuminate on your dashboard. In such cases, you can attempt to determine the cause of the problem by using a device called a diagnostic port scanner, such as a Gendan diagnostic tool.
Using such a device will help you to read the "fault codes" that your car's ECU (engine control unit, your car's electronic brain) has stored, as this will help you to narrow down what part of the engine the problem is occurring.
Another helpful tool is everyone's trusted publication for car repairs and diagnosis, the good old Haynes manual! You can normally find a Haynes manual for most modern cars on the market, and they provide step-by-step instructions on how to diagnose and repair many common problems.