How To Book A School Trip To France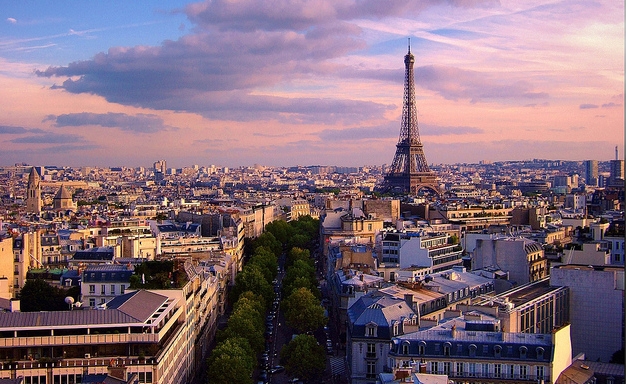 Regardless of which subject you currently teach, organising a student trip to one of the many European countries on the continent could be a fantastic way of ensuring your students realise just how fun and interactive education can be. Some like to take the children to Italy to help them understand how vast the Roman empire really was, others prefer to jump on a flight (or coach) to Germany and discuss the true implications of world war two, but the bulk of parties tend to head over the France, where art and music have been prevalent for hundreds of years. Where you decide to go will depend heavily upon exactly what you wish the students to experience, but as the French nation is so popular, that's what I'll focus on throughout the rest of this article.
The city of Paris is probably one of the most common destinations for school trips, probably because it has become so iconic since the 1940s, after we saved it from the clutches of some rather unsavoury characters. Still, that doesn't mean you're limited to this city. Indeed the entire country has a certain charm that us Brits love to experience, so perhaps a visit to Nice or even a small southern village would suit.
When It Comes To Making Travel Arrangements
Personally, I'd probably take school children to France via coach and ferry, but you could always fly if that seems more suitable. I suppose it comes down to how many people are in your group, and how much money their parents are willing to pay for this most perfect of short vacations. For anyone wishing to save the most money possible, it's advisable to book at least 5 or 6 months in advance. Although, if this isn't possible, then leaving things until the last minute would have the same effect. The only problem – of course – is that you'll need to get parents to sign permission slips, and this can be a little tricky if you don't know exactly when you're going to travel.
When It Comes To Booking Accommodation
You could deal with this yourself (and in some circumstances you might have no choice) but many teachers nowadays like to leave this up to specialist companies who have been providing school trips to France for a long time. There are many advantages to doing this, one of which is that the stress and responsibility will be lifted from your own shoulders, and that's got to be a good thing, right?
Of course, you can book the hotels or dorms yourself, it'll just mean a lot more work for you. A simple internet search should throw up hundreds of websites where you'll be able to look through all the options available and select the perfect solution for your party. Just bear in mind that you'll probably end up paying more if you deal with this yourself, because you won't have the contacts those specialist providers have.
Anyway, that should be enough to get you going. Booking a trip to France is definitely going to involve a lot of hard work and will most probably create high levels of stress for those in charge. That said; your students will absolutely love you for it, so what are you waiting for?
Have a great time away on the continent!