Horse owners know that keeping their horse happy and healthy is essential. One thing that is certainly going to make you and your horse very unhappy is worms. Worms are horrible parasites but horses are prone to them. Here's how to find out if a horse has worms:
Look At Your Horses Faeces
The answer can sometimes be right there in your horses waste. Have a look for anything that looks like a worm, you will definitely be able to tell. You'll be able to differentiate bits of hay so don't worry about that. Be on the look out for worms of all shapes and sizes, no matter how big or small.
Examine The Overall Condition Of Your Horse
Remember, the worms will be getting the majority of your poor horses nutrition, so the overall health of your horse is likely to deteriorate. Their ribs could show, paired with a bloated stomach. It's hair could also become dull, with long and short hairs mixed even in summer.
This is what a horse with worms is more than likely to look like.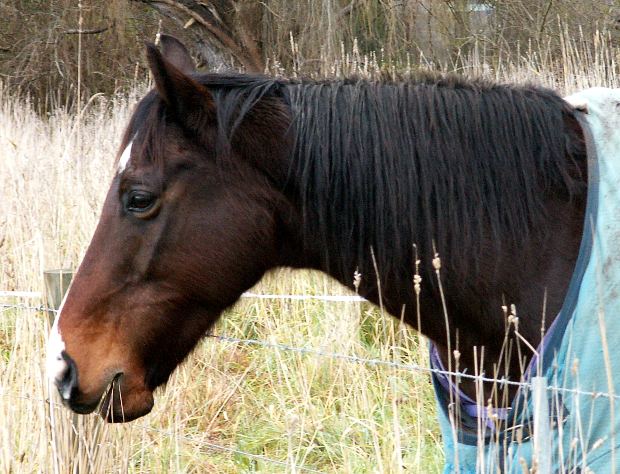 Go To The Vets
If you still aren't sure, taking a waste sample from your horse to the vets is guaranteed to give you an answer. Don't panic if your horse has a small amount of worms, as this is totally normal. A large amount of worms isn't good though, and should be treated accordingly. Ask your vet to do an egg count on the sample and you should be left with the answer. The vets will probably provide you with some advice on treatment such as eqvalan wormers or something similar.
Clean Up Your Horses Faeces
If your horses waste is left untended, your horse will no doubt ingest the clever little blighters again. Worms are smart, the eggs will hatch and the horrible little parasites will bide their time in the grass waiting for your horse to ingest them again.
If you clean up and compost your horses waste this will destroy the eggs.
The only worms that can escape being destroyed are the larvae that burrow into the tissues of your horse. For this type of worm you need to buy a special dewormer.
Tips
Put your horse on a de worming schedule, either with pellets every day or paste every few months. Be sure to do this regularly!
Even if you can identify the worms yourself, it's best to contact a vet if you are deworming a new horse. This will be sure you know how many worms there are and you can treat accordingly.
If you haven't dewormed a horse before, you should practice on a tame horse before trying it on a younger horse. This will stop anything going awry!
Be sure you have weighed your horse using a weighing tape before giving it any medicine. The amount of medicine you give your horse is judged by it's weight. It's possible for your horse to overdose on worming medicines so you must make sure you know exactly how much to give it!