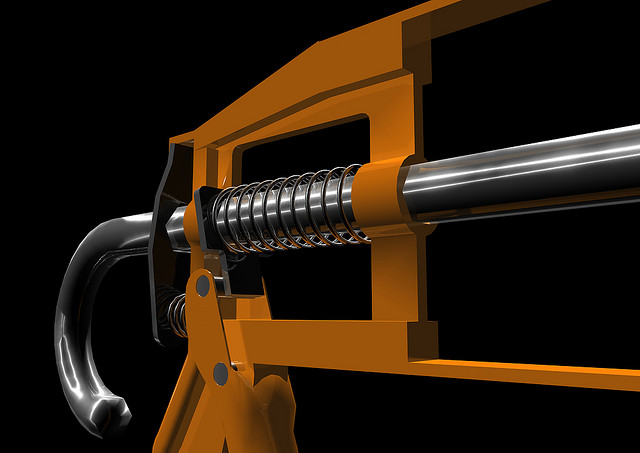 CAD, short for "computer-aided design", refers to the process of using computer software to create, modify or analyse a design. CAD software is used to help the technician be more productive, because it means that they will spend less time drawing intricate blueprints and models out by hand, since the computer enables them to render all of their designs on the computer.
Although the day-to-day process of using CAD software to design prototypes and physical objects can be fun and varied, learning how to become a CAD technician is not a quick and easy process.
It requires dedication, attention to detail, focus, and above all you must be willing to put the hard graft in.
What sort of things can you do with CAD?
There are two basic types of design when you work with CAD software:
2D design entails drawing a flat representation of an object (a blueprint), whereas 3D design lets you create a three-dimensional representation which could be shown to clients, manufacturers and other interested parties.
Pretty much any man-made object you see around you will have been designed using some CAD software. The reason for this is simple: anything not designed with CAD software could end up having incorrect measurements or proportions when an object reaches the manufacturing stage.
For example, if the chair you are sitting on was not designed using CAD software, you would have to rely on human measurement interpretations, which leave a great room for error, whereas CAD-designed chairs will have been drawn up to precise dimensions.
Sounds good, so how do I get started becoming a CAD technician?
Here is the not-so-good bit! Training to become a CAD technician is not a quick or straightforward process, and while it is perfectly possible to learn CAD just for fun, if you wanted to make a career out of it, there are many hoops that you would need to jump through first, so to speak.
The way that many aspiring CAD technicians get their foot in the door is usually by embarking on an apprenticeship scheme with a manufacturing or engineering firm. Before you can even be considered for a place on an apprenticeship scheme, you will need to have a minimum of four to five GCSEs with grades A to C, and three of those GCSEs must be maths, science and English.
Another option is to go to university and get a degree in Engineering Technology, Computer Aided Design and Manufacturing, or Performing Foundation Engineering Operations.
When you become a fully-qualified CAD technician, you could work for engineering companies such as Conveyor Systems Ltd (www.conveyorsystemsltd.co.uk) to design a whole host of awesome products!
What if I just want to learn for fun?
No problem, there are loads of ways that you can learn CAD. Your local college will have some courses where you can gain hands-on knowledge and skills using software such as AutoCAD and SolidWorks.
Alternatively, if you want to learn from the comfort of your own home, there are many websites where you can watch video tutorials on the subject, YouTube being one of them.