How to Prepare for a Trip to The Holy Land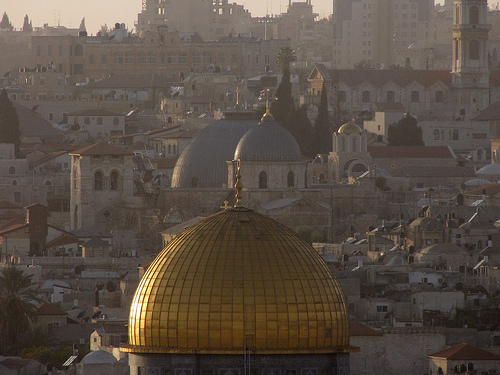 Israel, otherwise known as "The Holy Land", is a beautiful Mediterranean country with a religious history dating back thousands of years. In spite of how small it is, millions of tourists take the time to visit each year to see the ancient landmarks and enjoy the exciting culture. If you're thinking about taking a trip to Israel, you'll want to make sure you prepare properly. Here's how:
Decide On The Best Time For You To Go
This will depend on the climate, and the time it is over there politically. In the winter it's usually cool and rainy, while the summers are sunny, hot and dry. In Between, the temperature will be mild with possible rainfall. Due to the Israeli-Palestinian conflict, there can sometimes be periods of dangerous instability, so pay attention to the news before you go.
Find Out What (if any) Entry Requirements Are Needed
If you don't already have a passport, you'll need one just like with any other trip. Citizens of most countries can visit Israel without a visa for a period up to 3 months, but it's difficult for citizens of Iran, Iraq, Lebanon, and Saudi Arabia to enter without trouble.
Think About Exploring By Yourself or With a Guide
There are so many sights to see in Israel; it can be difficult to decide what to do and when. Arranging tours and transportation can give you headaches too, so you might want to find yourself a guide to help you. A good guide should speak Hebrew and English, and be very knowledgable about the places they take you. They'll take a lot of the stress out of your trip and make it much more enjoyable!
Plan Your Activities
It's definitely a good idea to plan your ideas before you go so you don't become overwhelmed once you arrive. Don't worry about being too specific, just note down places you don't want to miss, for example, the dead sea.
Find Accommodation
You can choose from a variety of accommodation including luxury hotels, and even authentic tent camps. Don't be scared to haggle for a price you're happier with either – it's normal here!
Book Your Flights
Now it's time to find your flight to Israel, and perhaps a hire car if you'll need to drive a distance from the airport once you arrive.
Learn a Little Hebrew
Although many Israelis understand English, it wouldn't hurt to learn a few phrases in Hebrew to make your trip more enjoyable.
Pack Carefully
You will obviously want to pack in accordance to the season in which you're visiting, however, you'll want to make sure you pack modestly too. As a rule, men should wear long trousers with a head covering, while women should wear long skirts, closed toe shoes, and a head covering. If you're confused, chatting with a tour guide before you travel should help you.
By following the steps above, you should have a memorable, unforgettable time in Israel. All you have to do once you arrive is keep your wits about you!