How To Save Money When Buying A House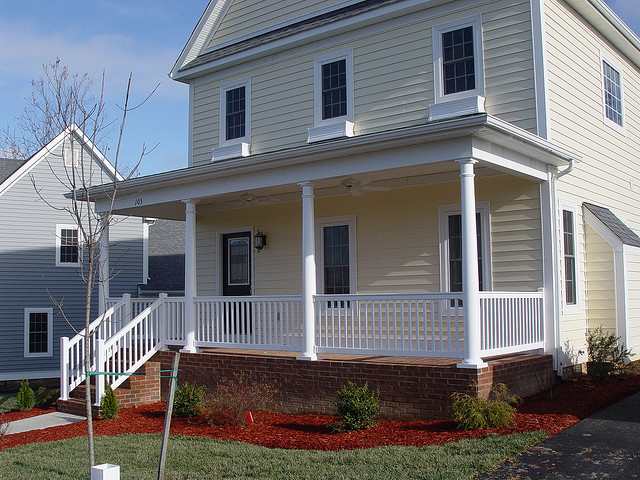 For many people, buying a house can be a stressful time, although most of the stress is caused before the process of physically moving into a house! One thing that is on the minds of many new homeowners is money.
Apart from the mortgage costs, there are many other associated costs which people don't tend to really think about until they realize what's involved – for example, the cost of furniture removal, insurance, taxes, these are just some costs that can start to add up.
But the good news is, if you plan it all out beforehand and find ways to save a few bucks along the way, it doesn't have to be so costly in the end. Here are some ways to help you save money when buying a house.
Make sure you can afford your mortgage
An obvious point to think about I know, but this is a very important point. You should ensure that the mortgage you get is affordable.
The problem with mortgages is that even if you are looking to buy a house that is a particular value, the amount you would pay on your mortgage can vary, depending on a number of factors such as:
Your credit score – if you have a good credit score, you can usually get to pick from some of the best deals on the market with low interest rates, but if you have a credit score that isn't very favorable, you are considered a "high risk" and as such you will be paying higher interest rates;

Your down payment – the higher your down payment, the less you have to pay on your mortgage, so it's worth coming up with at least a 20% down payment to make your monthly mortgage repayments affordable;

Where you get your mortgage from – some of the best mortgage lenders in VA state that you should always shop around so that you get the best mortgage deal.
Pre-approval saves time
Once you have determined who can give you the best interest rates, get pre-approved for your mortgage. When you go to look at some houses to buy, you will then know what you can afford to buy and what you can't afford.
Just make sure there aren't any hidden fees or costs in your mortgage, as you don't want to get a mortgage and then find you have to pay a few hundred or thousand dollars in fees on top of it!
Get a survey and home inspection
Before you think about buying a particular house, you should make sure that you get it surveyed and inspected so that you are aware of any potential issues such as border disputes, or things that you will need to repair or replace soon after moving in.
Check the neighborhood out
The neighborhood might look great during one particular part of the day, but what about other times of the day, and the evening? If you're considering buying a house, make sure you do a few "drive-bys" at various times, and during the weekend as well as in the week, so that you can be sure that you are buying a house in a safe area.