How To Seek Out The Best Car Finance Deals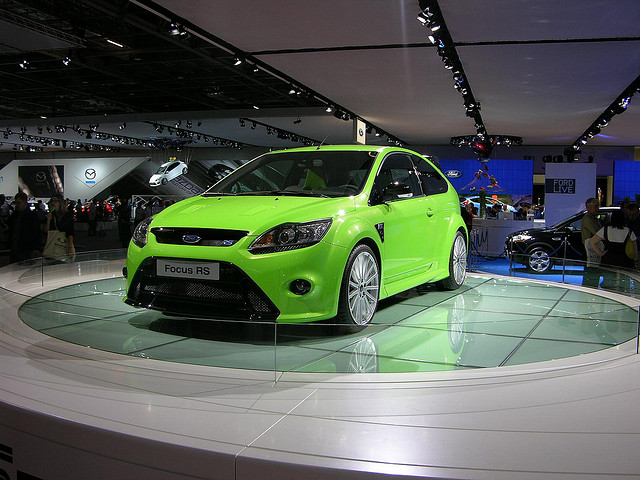 Many people in Britain that decide to buy a used car typically fund the purchase using finance secured against the car itself. The beauty of this is you are more likely to be approved for finance than you would for a personal loan (as it is unsecured).
But with such a massive choice of finance deals from all sorts of different car dealers, it can sometimes be hard to make an informed decision as to what's the best deal for you and your circumstances. Here is a handy guide that helps you demystify the world of car finance!
Master the art of haggling
Any finance deals being offered to you by a car dealer are normally open to negotiation. Car dealers tend to make a good commission out of any finance that they arrange, so it is important to note that you should use this information to your advantage!
If your credit history is up to scratch, consider shopping around for quotes on personal loans and then tell the dealer that you can get a better deal elsewhere. You can then start to negotiate a better finance deal.
Shop around for cars
Unless you are buying an exotic car where only a handful were produced, you should have no problem finding the same make and model of car from other car dealerships. Be sure get finance quotes from other companies, and play each dealer off against each other.
Car dealers are hungry for the business so they will do everything within their power to make you spend your money with them, rather than their competition!
Make sure you get all the facts
As with any type of lending, you should ensure that the car dealer gives you the APR payable on the finance agreement.
Unlike any other financial illustrations they may give you, the APR (annual percentage rate) gives you the true interest you will be paying, including any fees payable for arranging the finance.
Sometimes car dealers uses these "alternative" financial illustrations to hide the fact that the finance they are offering you will cost you an absolute fortune!
So if a car dealer tries to explain to you how your new car will only cost you £8.00 a day, or £56.00 a week, it will still amount to £242.67 a month with interest and fees rather than the £150 a month you were expecting to pay!
Don't go for long finance plans
Although I am not suggesting you avoid paying your regular financial commitments in order to get a short term on your car finance, what I am saying is that you shouldn't necessarily opt for the longest term available.
You might be interested to learn that paying an extra £20 a month, for example, could amount to you shaving more than £1,000 off the total cost of finance just because you opted for 36 months rather than 60 months!
Finally, you should make sure that you only obtain finance through reputable sources. There are plenty of car finance UK companies that can help you out.