How to Pursue a Career in the Welding Industry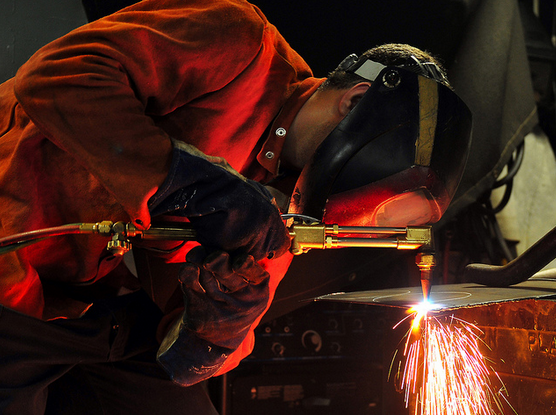 There are many advantages to becoming a welder. The benefits of becoming a professional welder know no bounds. Experienced welders can command huge sums of money for their expertise and the profession itself is rather respectable. Welders work in many different industries from construction to manufacturing. The world really is your oyster should you choose to become a professional welder.
If you are intrigued by the world of welding, there are a number of ways that you can become a welder. This means that you will have to take additional qualifications and enrol on a vocational course that will teach you the basics, as well as helping you hone your craft. There are many welding schools, or you may be lucky enough to benefit from 'on the job learning.' While it can take several years to perfect your trade, a career in welding can be both profitable and enjoyable.
Once you have chosen your preferred method of training, either via an employer or an institution. Once this has been decided, then you must also decide what sort of welding career you would like to have. This should match your current interests and career goals.
There are two main of methods:
MIG
TIG
Your course tutor, or mentor will be able to advise you further. Once you have identified your preferred method, then you can undertake the appropriate training. One of the key things that you can do is invest time in an apprenticeship. You can learn from industry experts within the field of welding and gain valuable skills that will help you progress your career once you have finished your training. Training typically takes three years to complete, with more training available once you have found work. You will also need to be highly proficient in maths to ensure that you can undertake the appropriate tasks that are given to you.
It may be worthwhile pursuing extra qualifications to aid and complement your existing qualifications and skill sets. These qualifications may enable you to use machinery that you have not used before or give you the skills required to read blueprints. Whatever route you decide to go down, extra qualifications will give you an edge over your competition when applying for jobs. If you are looking for specific welding products to aid and assist your studies, then take a look at welding products from Lincoln Electric.
There are, of course, risks involved to being a full qualified welder. Understanding and preparing for the risks involved with this profession is imperative. Depending on what type of work you undertake will, of course, depend on the tools that you use to complete the task at hand. These come with their own health and safety risks which will be explained to you prior to use. Similarly, the working environment of a welder can be perilous, and the welding fumes that can be inhaled can be particularly unpleasant. Of course, you will be administered with the correct PPE prior to undertaking any welding job.
The risks of welding should not outweigh the benefits of doing a job that you love. If you want to become a welder, then follow this advice and seek out the career of your dreams.