Millions of people all over the world have found themselves in an endless cycle of credit and debt over the last two decades. There are many reasons for that, some of which we'll discuss briefly in a moment. With all that in mind, we should all concentrate on finding a way out. Throughout the course of this post, we're going to provide you with some simple ideas that could see you removed from the debt cycle in five years or less. At the end of the day, the amount of time it takes to satisfy your creditors will depend upon how deeply in debt you are at the moment. Even if you think there is no hope, we guarantee there are lots of ways in which your situation can improve.
The first thing you have to do is stop borrowing, especially if you're lending money from Peter to pay Paul. There's no point in getting further into debt to pay your bills. That will lead you down the wrong path. In truth, it would make more sense to default with certain creditors rather than dig yourself a bigger hole.
Reasons why people are in so much debt:
Living beyond their means. By far the most common reason people are in debt relates to them living beyond their means. If you must have all the latest technology in your home, it's advisable to save and pay in cash rather than using credit cards or loans.
Lack of income.Job markets around the world are in dire straits at the moment, and so it can be difficult to secure a stable income source. For that reason, many people look to lenders when finances become tight. You should avoid doing that at all costs. Borrowing money when you have no means of paying it back is guaranteed to land you in hot water.
Rising bills.Household utility bills have risen at an astonishing rate since the global financial collapse. In fact, they've risen at almost double the rate of inflation. If wages would had also increased, that wouldn't be a problem. However, they haven't, and so millions of people are struggling to make ends meet.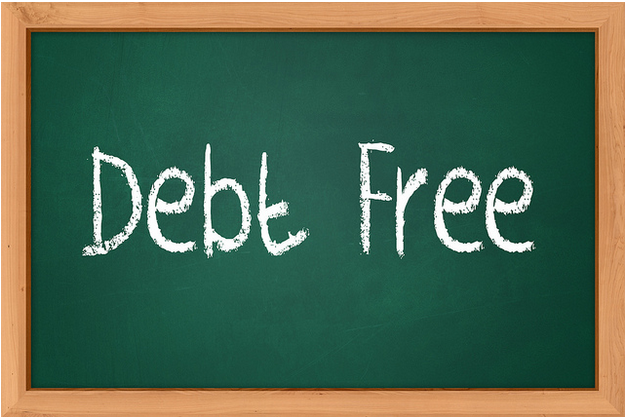 How to get out of debt in five years or less:
While there are endless amounts of ways to get out of debt quickly, we've chosen some of the most popular and reliable ones for this post. You don't have to take our advice and use the ideas mentioned below, but they should inspire you to find the best possible solution. All you have to do is consider all the options on the table and determine which would suit your situation best.
Use your savings
Nobody wants to use their savings to get out of debt, but sometimes that's the best way to go about it. While it might have taken years to amass the money sitting in your account, getting out of debt will give you more freedom and less stress. So, it would make sense to hand it over to your creditors. At the end of the day, you can always save more money in the future. However, your debts will continue to rise if you fail to pay them back quickly enough.
Find a debt consolidation firm
Debt consolidation is a brilliant way of getting your creditors to leave you alone. You hand over control of your debts to a private company who then mold them all into one monthly payment. They even deal with the creditors for you, so you shouldn't keep receiving threatening letters in the post. Just be warned that debt consolidation companies have to make a profit too, and so they will add a commission onto your debt. Your monthly payments will be considerably lower, but you'll pay the money back over a much longer time-frame.
Use short-term lenders
Short-term and payday loan companies have received a lot of bad press over the last few years, but most of it is unwarranted. These firms provide an in-demand service to people who are unable to secure lending from traditional providers. So, if you just need a bit of extra cash to see you through until your wages hit the bank, they could be ideal. It's better than missing a payment anyway. Just don't think you can get away without paying the money back as these firms tend to use a loan management system. So, your debt will never be overlooked. Also, extortionate interest rates are applied if you fail to meet deadlines.
Sell your collectibles
If you've spent a long time collecting original Star Wars figures or high-value artwork, it might be time to visit your local auction or list them online. It simply doesn't make sense to have lots of valuable items in your home when you're struggling with debt. You should sell them as soon as possible and give all the money to your creditors. You never know; you could get lucky. You might have something worth thousands just sitting in your spare room gathering dust. Stranger things have happened.
Downsize
The most valuable possession most people have is a property. If you're in a bad state financially and there seems to be no end in sight, perhaps you should consider downsizing. That will allow you to free up enough funds to make the debt collectors go away. Alternatively, you might be able to gain the same amount of capital by simply remortgaging your home. You should book an appointment to see your bank manager straightaway and see what options are on the table. So long as you've never defaulted on a mortgage payment, they're likely to give you a hand.
Now you know how to get out of debt in five years or less, we hope you'll sleep a little better tonight. Try not to worry too much about your finances; we've all been there. Just remember that it's only money, and there are more important things in life. There's no point getting worked up over something that's already happened. You just need to make the best of a bad situation.