How to Become a Lorry Driver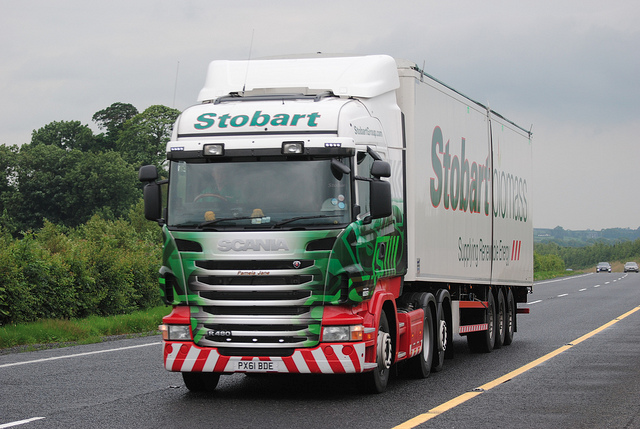 The haulage industry is desperately crying out for fully trained up and licensed LGV (Large Goods Vehicle) drivers to employ – did you know that there are tens of thousands of lorry driving jobs available in Britain at any one time?
If you have thoughts about the pros and cons of becoming a professional lorry driver and have decided that this is the job for you, then read on to learn more about how to become a lorry driver in this handy guide.
Driving Licence Requirements
One of the prerequisites of becoming a lorry driver is to make sure that you have a valid driving licence.
First of all, you will need to hold a full car driving licence, with category B entitlement. If you passed your test in an automatic car, you will need to take manual driving lessons if needed before taking another driving test (in a manual car) to gain your full category B entitlement without restrictions. You must also be 18 years of age or older.
You will then need to add the correct provisional driving entitlements to your licence before you can learn to drive a large goods vehicle and take your tests. There are different types of entitlement that you can obtain depending on the sort of vehicle you want to be licensed to drive – these entitlements are classed as MAM (or "Maximum Authorised Mass") entitlements. You can get more advice on the type of licensing and training requirements from the ADR lgv training website.
The MAM is essentially the complete weight of the vehicle plus the load it can legally carry:
Large goods vehicles with an MAM between 3.5 tonnes and 7.5 tonnes need to be driven by people with C1 class entitlement on their driving licenses;
Large goods vehicles with an MAM of more than 7.5 tonnes can only be driven by people with "C" class entitlement on their driving licenses;
For large goods vehicles with trailer equipment, you will need an "E" class entitlement on your driving licence, and you can only take your trailer test if you hold a full "C" class entitlement.
Note that if you get disqualified for driving your car, you will also lose your lorry driving entitlements, and vice-versa.
Licence Validity
Fully licensed lorry drivers will have a valid entitlement for 5 years. After that, you will have to sign a declaration to prove that you still meet the medical standards required. If you are 45 or older, you will also need to provide a medical examination report as well.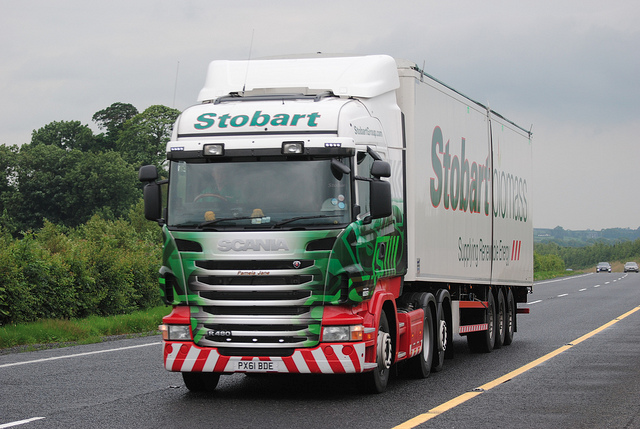 Step 1 – Apply for Provisional Entitlement
In order to gain provisional entitlement, you will need to request a Form D2 application pack (an application for a driving licence for a lorry, minibus or bus) from the DVLA, and you will also need to get your GP or optician to fill in Form F4 (a vision assessment medical examination report).
You will then need to send off both completed forms plus your existing driving licence to the DVLA (no fee is payable). You can expect to have your driving licence back within three weeks.
Step 2 – Pass Theory Tests
The theory tests are made up of two parts, which are multiple choice questions and hazard perception. The theory tests can be booked online. Once you have passed both tests, you will be sent a theory test certificate. Your theory test is valid for 2 years from the date you passed the first test.
Step 3 – Get Trained Up and Pass a Practical Test
You will obviously need to learn how to drive a large goods vehicle with a reputable firm or training company, but once you have reached the point where you and your trainers feel that you are ready, the next step is to take your practical test.
The practical test lasts about 90 minutes and includes questions on vehicle safety, as well as practical road driving and off-road exercises. There are certain rules about the sort of vehicle you can use in your practical test, which must be adhered to.
Once you have completed the practical test, the instructor will tell you whether you have passed or fail, and of course tell you how well you did.
If you have failed your test, you have to wait 3 days before retaking it.
Step 4 – Get a Driver Certificate of Professional Competence
When you have passed both your theory and your practical tests, you will then need to get a Driver Certificate of Professional Competence (or "Driver CPC" card) in order to work commercially for a haulage firm driving lorries for a living.
You need to keep this card with you at all times when you are driving professionally.