A healthy workplace is a more productive workplace – it's a fact. It's also worth bearing in mind if you are an employer. The benefits of encouraging active lifestyles and sports participation are worth any investment.
It's equally worth your attention if you are an employee. There is a big opportunity for you to highlight the benefits of a fit and healthy workforce to your boss. If you can persuade them, you can enjoy all the praise when it starts to make a positive impact on your company's productivity and attendance.
In today's guide, we're going to go through a few ideas with you about how you can make your business a more active environment. If you are a business owner, see if you can invest a little money and a bit of time – you will see the benefits. And if you are an employee, try and use some of these ideas and include them in a plan to give your leadership team. Let's get started with some of the basics.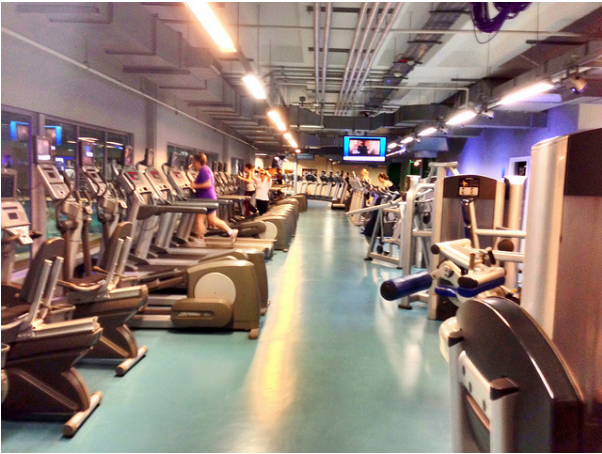 The in-house solution
If you are a large scale company with money to burn, why not set up a gym area for your workers? The likes of Google do this to great effect, and other companies with similar ideas report many benefits. First of all, it makes it easy for employees to make the most of their lunchtimes. It puts everything on a plate for them, and free gym sessions are a fantastic pull for prospective employees, too. You will also find that people start coming into work earlier, go for a workout, and arrive at their desks packed full of endorphins. It all adds up to a great, productive environment that will be the envy of your competitors.
There's another big factor at play here, too. If you are an employer, you are likely to know all about the mid-afternoon slump when nobody does anything of genuine worth. If you can identify these periods, why not use them to your advantage? You could encourage employees to head off for a 30-minute workout on a rota basis, and you should get a lot more out of them for the rest of the day.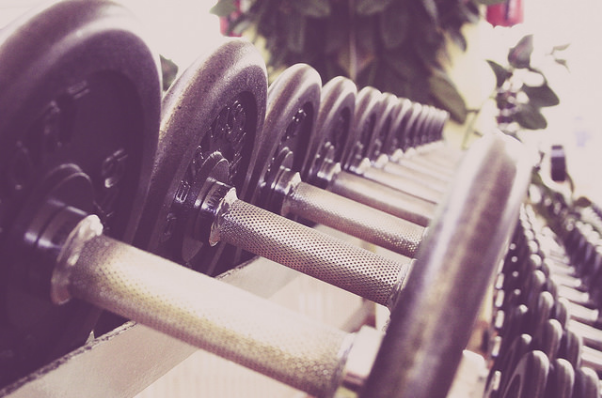 Hiring it in
Of course, the vast majority of businesses just cannot afford to contemplate building a gym area in their workplace. But that doesn't mean they can't get involved with bringing fitness and wellness into the workplace. All you need is a meeting room large enough to hold a few active bodies, and you can lay on fitness classes or health sessions for employees. Plenty of fitness instructors will be happy to come along and run sessions for you. You could also try bringing some mindfulness practitioners in to address any wellness concerns you might have.
Again, think about the best time of day to hold fitness or health classes. Lunchtimes can be a good starting point, but don't be frightened of arranging classes during quiet periods of the working day. Even twenty minutes of vigorous exercise can keep people going for longer – in more ways than one. Healthy and fit staff will work harder for longer and be more productive throughout the day. And, they will be around for more days every year as they take less time off sick.
The low-budget option
If you are a small company with not much money to throw at health and fitness, don't panic! There are hundreds of ideas for you that won't cost you the earth or eat into your profits too much. The key thing to remember is to encourage people and make it easy for them to embrace more sport, health and fitness activities. You could start a weekly sports session, for example, or enter a team into a local amateur league. All this will cost you is the cost of entry and a kit. You could even approach other local businesses and set up a corporate league – so you'll be networking at the same time.
Another option is to encourage staff to take part in charitable events. You might consider entering a marathon, triathlon, or a local community fundraiser. It's an opportunity for your employees to go for something and achieve something special. And, it will highlight you as a progressive employer that will do a lot for local and national causes. Can't find a suitable event for your team to participate in? Make one up! Ask your employees to raise sponsorship and supply a bit of kit for them. It can be as much as full-on cycling regalia or as little as one of the sweatbands you might find here. The point is, any business – large or small – can do a lot of things to encourage more participation in sport and fitness activities at work. Don't be slow on the uptake, as the benefits are too great to miss.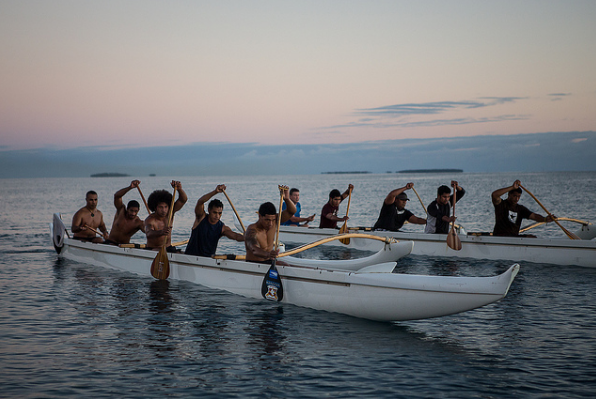 Lead from the front
It's all well and good asking your employees to be healthier and fitter. But the truth is you should be leading by example and making sure that your employees understand you are committed. It will give them the confidence to get involved, and it's a great morale booster. Sport, in general, is also a great leveler – and it's a perfect tool for bringing people together. It gives you the opportunity to get to know more of your employees and speak to them on an equal level. Again, it's these types of actions that modern businesses are thriving on – and modern employees love.  
Health and wellbeing are becoming more important than ever in business. Savvy and forward thinking company owners understand this completely. Healthier workers produce more, do better work, and are happier. There is a reason why many of the Fortune 500 companies all place great value on health and fitness – it's because they give them results. The money you spend on fitness and sports will pale into insignificance against the improvements they bring to the business.
Let us know your thoughts about sport, health, fitness and work in the comments section below!