How To Find Classic Car Parts Online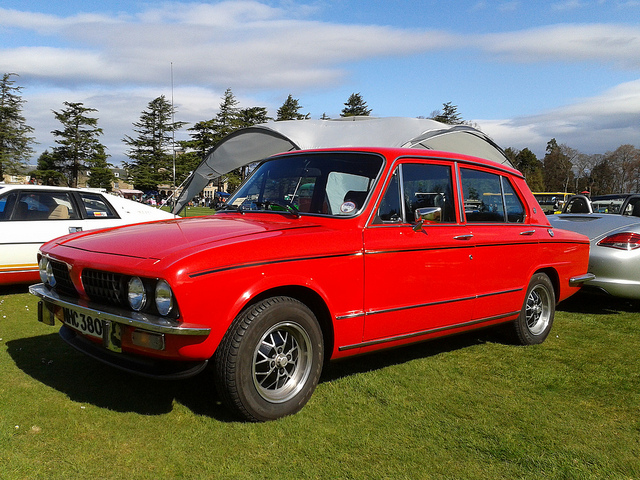 There are thousands of classic cars in Britain, and their owners lovingly ensure that these cars are meticulously restored and maintained to their original factory condition. The trouble is, cars are a dispensable commodity, and they aren't generally built to be kept as collectible cars.
For example, the Triumph Dolomite pictured above is obviously no longer in production, but additionally, Triumph themselves have ceased to exist since 1984. As you can imagine, parts for such cars can sometimes be hard to come by.
But did you know that you can utilise the power of the Internet to help you find the best sources for classic car parts? Here is what you need to know!
Aftermarket parts suppliers
You might not be aware of this fact, but there are dozens of different parts suppliers for classic cars in the UK and beyond. The easiest thing to do is to go onto Google and type in your search query to see which ones sell the parts for your car.
For example, if you need a new wing mirror for your Triumph Dolomite, you can simply type in "triumph dolomite wing mirrors" or "triumph dolomite spares" and a list of results will be returned, with the suppliers of such parts normally among the top set of results.
In addition to this, you can also utilise websites such as www.247spares.co.uk to help you obtain parts availability and pricing information for the parts you seek from a number of different new and used parts suppliers.
Owner's clubs
Another great source of parts for classic cars is from owner's clubs! You would normally have to pay a subscription fee to join an owner's club, but the price you pay is worth it because you will more than likely be able to quickly and easily source the part you need without too much hassle!
The added advantages to subscribing to an owner's club are that you can also gain invaluable knowledge and ideas for restoring and maintaining your classic car, and you can even get to attend meetings and events with other like-minded car enthusiasts and owners of the same make or model of car as you!
Forums
Most owner's clubs have online forums that you can also participate in. These are essentially online message boards, where you can post up a message (a thread) or reply to someone else's thread (by posting a reply).
It's a great way for you to socialise with other like-minded people, as well as determine whom you could contact in order to obtain the spare parts that you need for your classic car project.
Classifieds websites
Another online source of parts for your classic car are classifieds websites, namely websites such as eBay and Gumtree. The great thing about such websites is that you can often post up wanted classifieds adverts so that people can contact you once they happen upon your advert and have the part you need!
Each country has their own different classifieds websites, so it's worth doing a simple web search to find out which ones are available where you are.