I don't know about you, but I'm getting concerned at how the cost of driving just seems to keep on rising these days! Whether it's oil, fuel or 0, there's always something that goes up a little bit each year!
Believe it or not, some folks decide to give up driving because they feel they can't afford their cars! Are you worried that might be a decision you need to make? If so, worry not! In today's blog post, I will share with you some explosive tips to help you keep your car costs down.
Buy a new car that isn't a petrol or diesel model
It might sound like a radical idea, but hear me out! For years, the automotive industry made us buy cars with petrol or diesel engines. Sure, some of today's examples are efficient. But, in light of certain vehicle emissions scandals, it makes sense to look elsewhere.
You might not think it, but there are new cars on offer that don't have a petrol or diesel engine under the bonnet! For a start, one can select from scores of different electric vehicles.
You can also get cars powered by hydrogen fuel cells. The Toyota Mirai from Currie Motors is one such example. Vehicles powered by alternative fuels are often exempt from car tax. Plus, they usually have no CO2 emissions; they are good for the environment!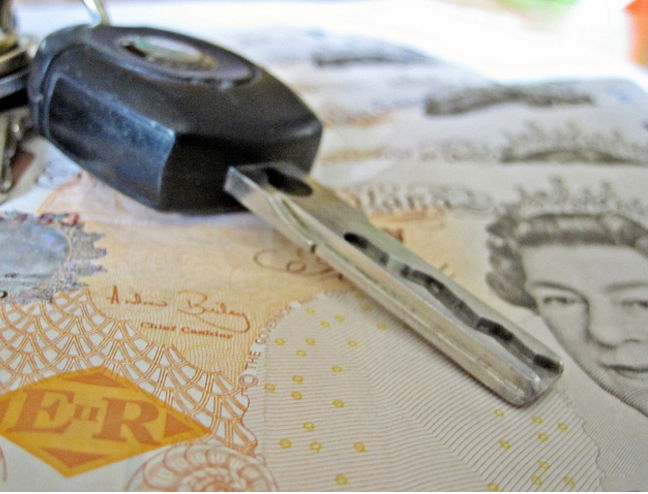 Don't drive at peak times
If you commute to work each day, here's an excellent tip you should follow. Drive to work before the rush-hour traffic hits the roads! Getting stuck in a jam means that you waste fuel if you're just sat there with an idling engine.
Plus, if you get to work earlier, you could perhaps leave earlier too. And that means you could potentially avoid the evening peak traffic as well!
Don't use your car as a storage medium
It always shocks me to learn how people dump heavy items in their boot or back seats and forget about them. What those folks don't realise is the extra weight slows them down.
The process – drag – means your engine has to work harder. Otherwise, your car will drive slower. The extra strain on your power plant means it will need to use more fuel. And that means higher petrol or diesel costs!
A quick and easy way to avoid that problem is by only taking essentials in your car. Store your items at home or elsewhere.
Add your spouse to your car insurance
Are you married? If so, here's a brilliant idea. Add your wife or husband to your insurance policy! It doesn't matter if they will hardly drive your car during the term. The fact you add them to your cover means your risk gets halved.
As a result, your insurance premiums will be lower. It's worth doing that when your policy needs to get renewed. Otherwise, you may get charged an "admin fee" by your provider for updating your policy.
Good luck!