How To Get Cheap Car Insurance for Youngsters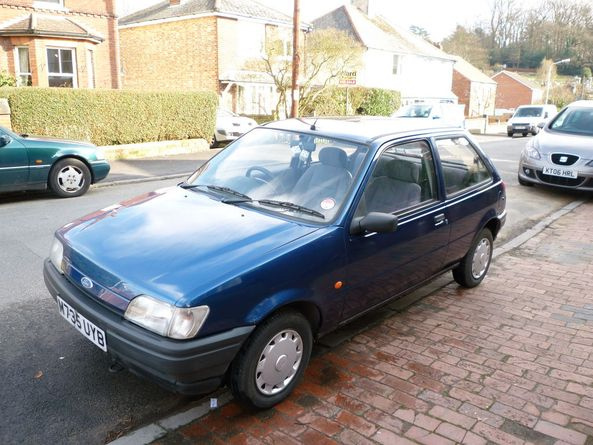 If you are a young driver and have recently passed your driving test, you will no doubt have discovered the astronomical prices that you are going to be charged for car insurance and road tax on top of the other costs like buying the car and paying for fuel, servicing and maintenance costs.
Image Source
But did you know that you can potentially make your car insurance more affordable? If you want to find out how, check out these secrets on how to get cheap car insurance that the insurance companies do not want you to know about!
Compare car insurance prices
There is always the temptation to just stick with one particular company because your mate got cheap car insurance through them, or it is a company that your family always use for car insurance, but you should always shop around for the best car insurance prices.
Online car insurance comparison services such as Compare The Market, confused.com and Go Compare are just some of many websites that offer the facility to input yours and your car's details once and have them submitted to many different insurance companies for instant quotes all within the one website.
There are also companies that cater for young drivers such as Endsleigh and Quinn Direct, so it is worth getting quotes from such companies too.
Pay annually, not monthly
You may not be aware of this but insurance companies charge extra for premiums when they are paid monthly by direct debit as they charge you interest (in a sense they are lending you the money).
If possible, save up the money, borrow it (without interest) from your parents or some other family member, or get yourself a 0% interest credit card and pay that off over 10 or 12 months – but if going for the 0% interest credit card route, make sure you do not use it to buy anything else at the same time unless you can definitely afford to pay it back also!
Go for a bonus accelerator policy
Many insurance companies offer a "bonus accelerator policy" whereby you are insured for 10 months rather than 12, and at the end of the 10 months if you have not made any claims you will receive a year's no claims bonus!
The main benefits of such policies are that your insurance premium is slightly cheaper because you are insuring your car over a shorter period, and because you will, in theory, gain your year's no claims bonus quicker, you can use that to get a discount against your next 10 or 12 month's insurance premium.
Get rewarded for safe driving
Some people have privacy concerns about this next tip, but basically certain insurance companies will fit a telematics or "black box" to your car which monitors your speed, braking and cornering. You get charged for insurance every 90 days, and if your level of driving is good you will get a lower premium but if it is not then you will be asked to pay a higher quarterly premium.
Pay only for when you drive
Another similar monitoring arrangement from companies such as iKube is also available but this time it is aimed at people who want to reduce their premiums by only paying for when they drive, and if they do not drive between 11pm and 5am they can also get extra discounts off their premiums.
Pick Your Car Wisely
A used car will get you cheaper premiums, but pick wisely. Choosing a Vauxhall may save you some money off your insurance, whilst a used Jaguar XF may give you slightly higher premiums. Check before you purchase your car if you can help it.
Prove to insurance companies that you are a safe driver
Once you have passed your test, if you elect to get a PassPlus or IAM qualification then you may be eligible for further discounts from your insurance company.