How to Modify Cars for Physically Challenged People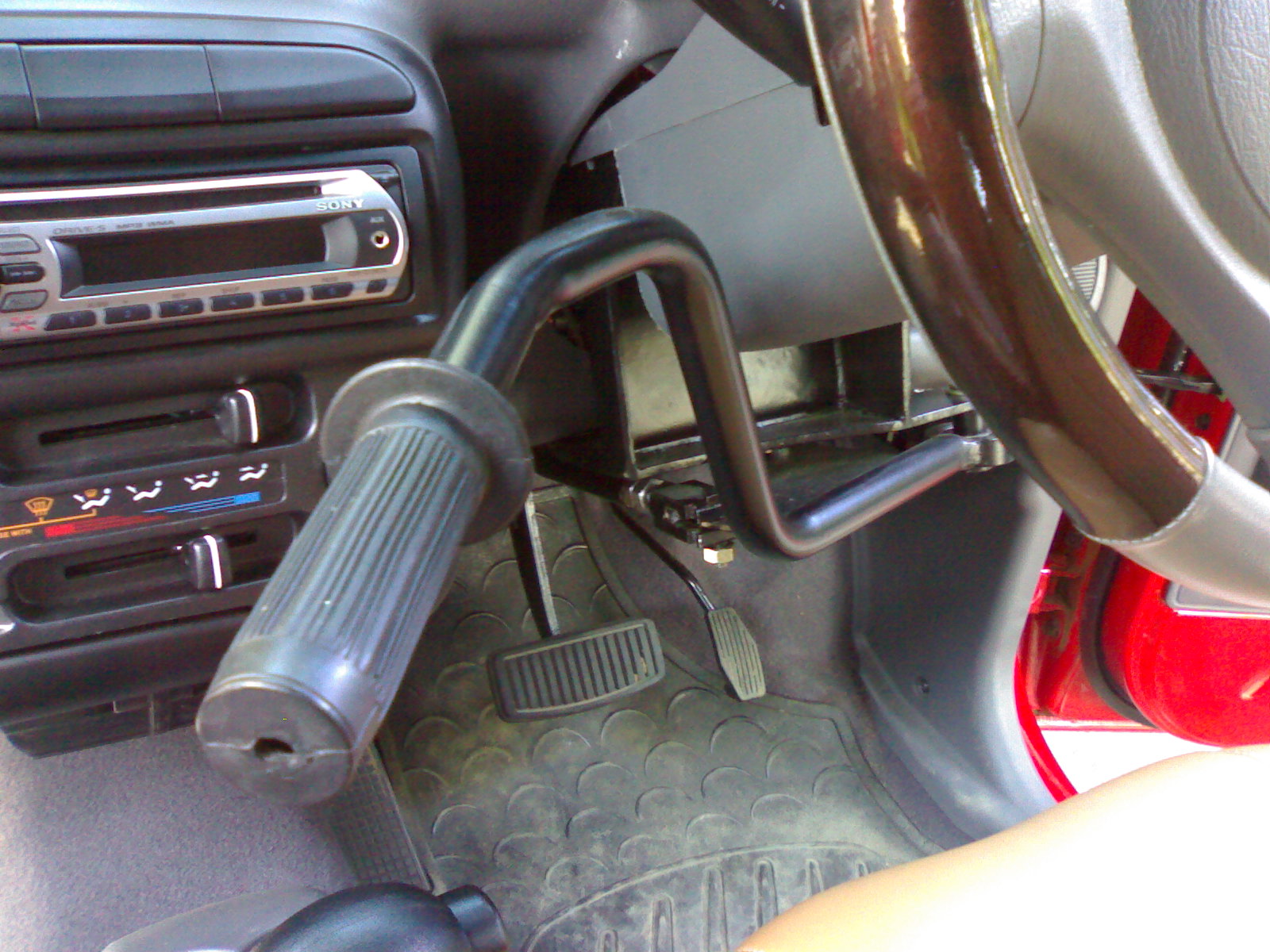 To get along in today's world, it is imperative to be able to have a motor vehicle. But what if you are physically challenged? Then it can seem very difficult to get into or out of a car, much less drive it. However, thanks to modern technology, many physically challenged people can ride and drive their own cars, giving them greater independence. Here are some the modifications that can be done:
1.Hand-operated brakes. A brake lever can be installed to the left of the steering wheel. Often these are equipped with a horn, a parking brake mechanism and even an economy switch so that a vehicle will not go above a preset speed to save fuel.
2.Left foot accelerator and brakes. Like the hand-operated brakes, the accelerator and brakes can be installed for use by the left foot, allowing those with right-sided paralysis or other difficulties to still be able to drive.
3.Pull and push radial hand controls. With these controls the accelerator and brake are located on a bar located near the driver's dominant hand. This allows a physically challenged driver to drive while keeping his or her arm securely on the adjacent arm rest for greater control.
4.Conveniently placed indicator controls. Most vehicle controls can be reconfigured to be placed where a physically challenged driver can use them easily.
5.Seat lifts and adjustments. Many people can drive but simply have trouble getting into or out of a vehicle easily. Mechanisms can be installed that will raise and lower a seat. The seat can also be raised and lowered to give the driver greater visibility.
6.Special seat belts. Safety is always important when driving. If a person is mobility challenged, special seat belts can be installed to keep a person in a secure position while the car is moving. Similarly, motorized seat belts are useful for those who have difficulty latching or disconnect a standard seat belt buckle.
7.Wheelchair entrances and lifts. Vehicle doorways can be modified to allow for a wheelchair and lifts can be installed to help get a wheelchair-bound person get into and out of the car.
There are advantages and disadvantages as to whether you choose to modify your existing vehicle or purchase another vehicle. It may be cheaper to simply make the modifications to a car you already own. However, a new vehicle may have newer and better technology that is easier to use.
Naturally, making modifications to a vehicle to help the physically challenged costs money. However, there are agencies that may be able to provide funding. For example, the American Association of People with Disabilities has a membership program that includes a Digital Credit Union. The credit union offers low-interest loans for mobility vehicles. A physical or occupational therapist, medical equipment provider or social service agency may help you find a vehicle modification provider and help with funding.
It is also important to remember that learning to use the modifications will take time. Drivers who were used to a regular vehicle may find it frustrating to break old habits while new drivers may struggle to use the new equipment along with the standard rules of the road. Be patient, with yourself and with others who are learning how to drive while physically challenged. With time, you will benefit from more self confidence and independence. While you are learning to drive, be sure to have someone with you who can help you if difficulties arise. Practice using the new equipment in a safe area so as to not endanger yourself and others.
In days gone by, the physically challenged were deemed to be barred from operating a motor vehicle. Thanks to new technology, they can not only drive, they can lead richer, fuller lives.
For more information check ToyotaExpert.com and Frank Goodwin Auto Repair