How to Save Money on Van Insurance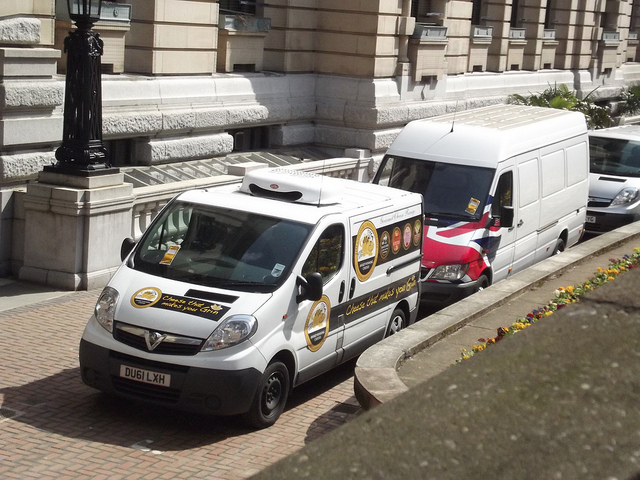 Ask any van owner in the UK about van insurance and they will tell you how expensive the cost is, and how their insurance premiums seem to just go up and up each year.
Why is van insurance so expensive?
Sadly, because of the amount of uninsured drivers each year that are involved in accidents, the insurance industry is having to fork out up to £500 million each year. As insurers do not have a bottomless pit of money they can go to in order to cover such costs, they have to raise the price of insurance for legitimate drivers in order to pay for them.
If a law abiding citizen who is fully insured has an accident caused by a person that is uninsured, then the insured person can only claim off their insurance for any repair work and medical costs from the accident, as technically the insurance company has not got a third party to claim off.
This is obviously a nightmare situation for the insured person to be in, and of course their insurance premium will also rise because of the claim – potentially affecting their no-claims discount if they did not have it protected.
So what can van owners do to keep their insurance premiums as low as possible without cutting corners on their cover? Take a look at this handy guide to saving money on van insurance.
Choose an appropriate level of cover
There are three levels of cover that you can choose to take out:
Third party van insurance is the absolute minimum legal van insurance cover allowed by law in the UK. This is the cheapest, but only pays out for damage to third parties in the event of an accident. You are liable for any damage to your van, and if your van gets stolen or set on fire, you will have to bear the costs of repair or a replacement van yourself.
Third party fire and theft van insurance is the same as above but you are also covered if your van gets stolen or is set on fire.
Fully comprehensive van insurance is the best level of cover you can get for your van. Not only does it pay out for any third party liabilities, but it pays out for any repair or replacement van costs for you too. Fully comprehensive cover usually includes extras such as windscreen cover, personal injury cover, legal cover, and in a lot of cases guaranteed van hire whilst yours is being repaired, which is great as it ensures that you can still work as you will have suitable transport for you and your tools.
Secure your van
Consider investing in anti-theft items such as steering wheel locks, and security locks for your doors. It doesn't matter whether you have an old used van or a new one you can still be a target for thieves as its usually whats in the van is what people target. You may also wish to get an insurance approved immobiliser and alarm system fitted. Any of these items will not only deter would-be thieves, but can lower your insurance premiums.
Shop around
Avoid staying with the same insurance company out of loyalty (or just plain laziness). Get online and search for the best van insurance deals through various comparison sites such as confused.com, Go Compare and Compare The Market.
Also be sure to get quotes from insurers that aren't on comparison websites.