How to Spot a Future Classic Car: Richard Hammond Top Gear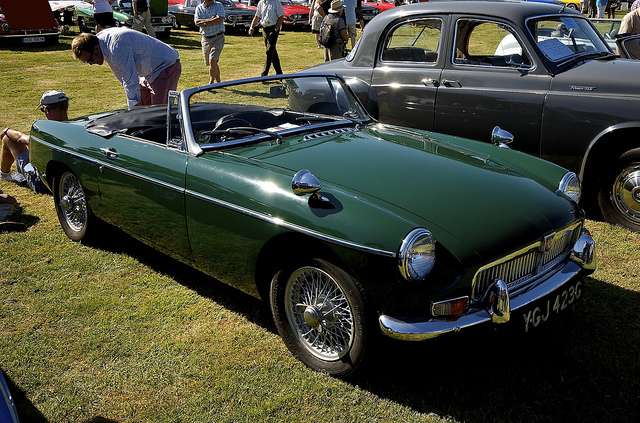 If you are a fan of classic cars then you will no doubt be interested in what present day cars become future classics. Is it going to be a current Ford car? Maybe a current BMW.
You might see many rare or exotic cars on the road today, or have seen them a few years ago, and thought to yourself "yep, I can see that car becoming a future classic one day".
But here is the thing – is there actually a way of determining whether a car will someday become a future classic?
Well television presenter Richard Hammond of Top Gear, that much loved and highly entertaining motoring show on BBC Two (or BBC Two HD if you have got a swish widescreen, high definition television) reckons that he has the answer!
In episode three of the fifth series of Top Gear, Hammond explains some key points for determining how to spot a future classic.
Example 1: Volkswagen Corrado VR6
In that episode of Top Gear, the first example he gave in the episode was the Volkswagen Corrado VR6. The German car, built by the now-defunct Karmann for the Volkswagen Group, was produced between 1988 and 1995.
The name of the car followed Volkswagen's tradition for naming their vehicles after types of winds or terms relating to wind, and in this case the name Corrado is derived from the Spanish verb "correr" which means "to run" (like the wind).
Although the Corrado was launched in 1988, it did not appear in UK dealer forecourts until late 1989, with the VR6 engined version only making an appearance much later in 1992, some 4 years after launch.
Why it is a future classic: The Corrado VR6 has a solid 2.9-litre V6 engine which produces 190 brake horsepower at 5,800 rpm. It has a somewhat quirky look about it, with rear styling similar to the third generation Volkswagen Jetta, and front-end styling which is similar to second generation Volkswagen Rallye Golf. Hammond also stated that people didn't really buy them because they were too expensive (£23,538, which is about £38,000 today if you take into account inflation).
Example 2: Mercedes-Benz 190E 2.5 16 Cosworth
The second example that Hammond gave was of a Mercedes-Benz 190E 2.5 16 Cosworth. And yes, that model name is a bit of a mouthful!
As you might have guessed from the model name, it is a Mercedes-Benz 190E with a 2.5-litre 16 valve engine. It is not known whether Mercedes-Benz or Cosworth Engineering built this particular car, but the cylinder heads on these engines are stamped with the "Coscast" logo on them, indicating that they were cast at Cosworth's casting facility in Worcestershire.
Why it is a future classic: Built between 1988 and 1992, only 5,743 Mercedes-Benz 190E 2.5 16 Cosworth models were produced worldwide. The Cosworth-tweaked 2.5-litre 16 valve engine,  which produces 195 brake horsepower at 6,800 rpm, is a great selling point, bolted into a practical and sophisticated-looking car.
They are getting quite rare these days, and have a global cult following. It is modern enough to be driven as an everyday car, yet old enough to soon start being considered as a classic car.